Anxiety and Depression Counseling
It's no secret that anxiety and depression can be crippling, but it doesn't have to stay that way. With the right kind of counseling, you can learn about the root causes behind your mental health struggles and discover coping skills that will help you manage these issues in productive ways. Whether you're dealing with a long-term battle against depression or an acute bout of anxiety, taking steps toward recovery is incredibly important. 
Online anxiety and depression counseling can provide a safe space to explore all aspects of your condition, from exploring its potential triggers to examining how it impacts your daily life and finding effective strategies for overcoming obstacles this blog post aims to walk you through what seeking professional counseling may look like. 
If you've been feeling overwhelmed lately and need some extra support in managing your mental health struggles, consulting with an experienced practitioner could be just the thing to turn things around.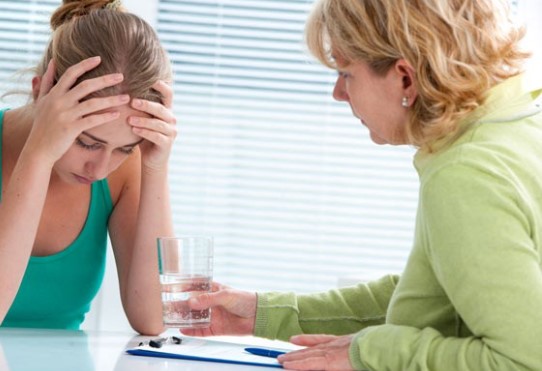 How to identify if you're going through anxiety and depression? [5 major symptoms]
Identifying if you're going through anxiety and depression can be a major challenge, especially if you are unfamiliar with the common symptoms. Some of these significant signs include: 
Persistent feelings of sadness or hopelessness

Lack of energy or motivation

Difficulty concentrating or focusing and irritability

Facing social situations that used to bring joy may now give rise to shaky and nervous responses

Anticipation of future worries and anxieties 
If these tell-tale symptoms sound all too familiar, then it might be time to seek help from a mental health professional.
Major causes of anxiety and depression
Anxiety and depression have become increasingly common, affecting millions of people worldwide every day. Many suffer in silence with no idea of the cause. The fact of the matter is that most cases of anxiety and depression are brought on by three major elements: 
Psychological stress –

Psychological stress

means that individuals experience a range of feelings, including feelings of worry about upcoming stressful events, being overwhelmed as well as mixed emotions. It is not uncommon for mental health to take a hit from everyday pressures such as work, school, and relationships.

Chronic illness or physical pain –

Chronic illnesses or physical pain can trigger symptoms such as hopelessness because life seems out of control due to continued discomfort or even disability. 

Genetics –

Some people may be genetically predisposed to poor mental health, which can make it difficult to maintain positive outlooks in spite of best efforts. 
It is important to recognize these three major causes in order to better understand our wellness struggles and find healthier options for managing anxiety and depression.
Our therapists are ready to talk to you within 24 hours of booking.
5 Reasons why you should think about taking anxiety and depression counseling
Anxiety and depression can be overwhelming and make it difficult to continue living life as usual. Taking counseling for these mental health issues is a great first step to improving your condition, as you'll receive professional support from a trained counselor.
They'll help guide you on a journey of getting back on track with your mental health and taking control of your own happiness. Here are 5 reasons why taking anxiety and depression counseling online can be beneficial:
Counseling helps in

gaining insight into why the issue arises within yourself

and finding root causes, followed by learning how to manage stress more effectively.

With counseling, you'll

gain an understanding of healthy coping skills,

such as how to accept mistakes and practice self-care, often learning how to avoid future issues or conflicts that may arise in areas of life such as relationships or workplace settings.

Counseling provides

support during any difficult moments

while addressing any underlying trauma if needed in order to move forward with personal growth and progress.

Taking

counseling can instill hope whilst enabling individuals to think more clearly

, challenge negative thoughts, and break unhealthy thinking patterns, feelings, or behaviors, leading to stronger problem-solving abilities which ultimately lead to better decision-making.
Coupled with a sense of purpose and a feeling of worthiness gained from practicing self-compassion, counseling could truly pave the way for greater self-confidence, emotional regulation, and improved relationships overall.
How can anxiety and depression therapy help you?
Dealing with anxiety and depression can be challenging, but keep in mind that there is support available. An anxiety and depression counselor is an invaluable resource that can help you work through the difficult emotions associated with these conditions.
Counselors can provide understanding and guidance for various problems related to your mental health, such as feeling overwhelmed, difficulty managing everyday stressors, and low self-esteem. They can provide a supportive environment where you are free to express your feelings and develop strategies for coping.
With the help of a counselor, you can learn how to better adjust your thoughts, behaviors, and emotional responses so that you can better navigate daily life. Ultimately, this may lead to more satisfying relationships and an increased sense of well-being.
How to find the right counselor?
Seeking the right counselor for anxiety and depression can be a daunting and overwhelming task, but with a little bit of research and exploration, you can find a counselor that works perfectly for you. It's important to take your time when considering which therapist is the best fit for your needs, reviewing education and experience, as well as looking into therapy techniques to determine what helps you get better.
To start,

ask trusted individuals

if they have any referrals.

Another great resource is to

contact your primary healthcare provider

to find out what counselors in your network are certified to work with anxiety and depression.

Additionally, look for

counselors who display genuine empathy and interest

in understanding you as an individual.

Look out for what kind of

counseling style

appeals to you, and seek out professionals who match those qualifications.
Making sure that the counselor has ample experience dealing with the types of issues you are facing is also key. With dedication and perseverance, you can find the right person to accompany you on your journey of recovery.
Contact us today and let our professional therapists and counselors help you get better. We are based in Houston, Texas but are available for online counseling and therapy worldwide